Vehicles rebuilt as new
in full compliance to the originals
2CV Mehari Club Cassis rebuilds dozens of 2CVs and Meharis every year. All of the work is carried out in our Cassis workshops in careful and rigorous compliance to strict specifications drawn from the original the Citroën manufacturing philosophy.
On completion these vehicles are provided with a complete evaluation report documenting all of the authentic spare parts used. They are also delivered with a 2 year warranty.
On request from the client, 2CV Mehari Club Cassis can also propose exclusive insurance offers.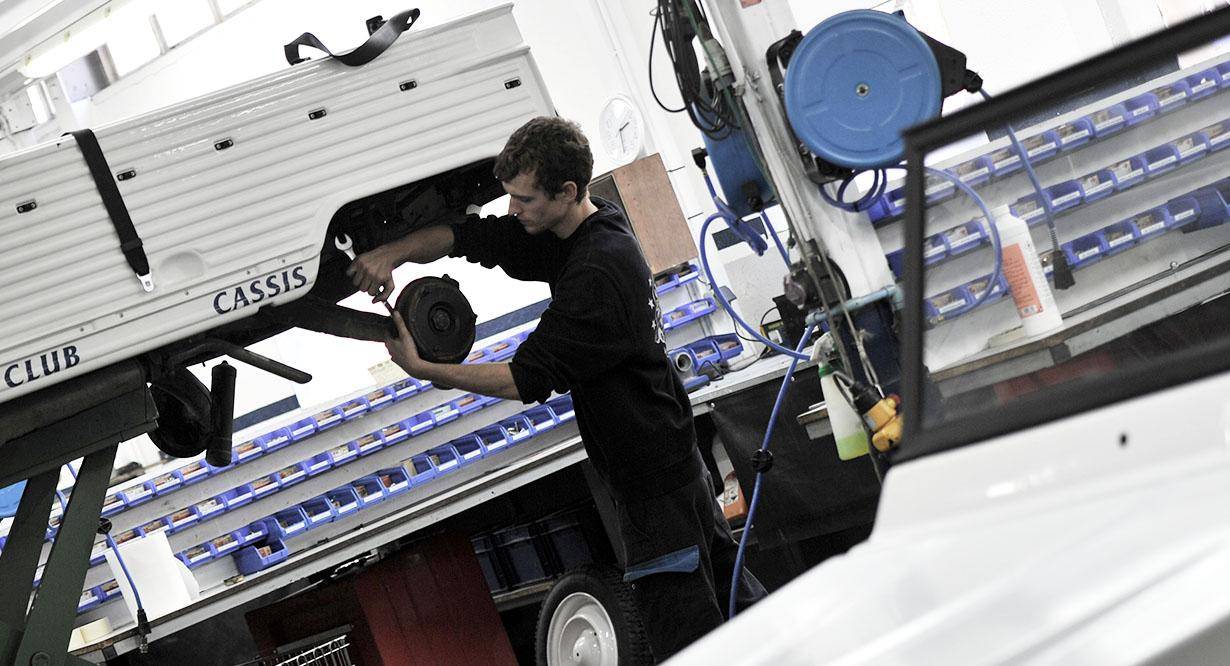 Construction of a Mehari in 100 hours.